GOTEBORG-GOT > PRISTINA-PRN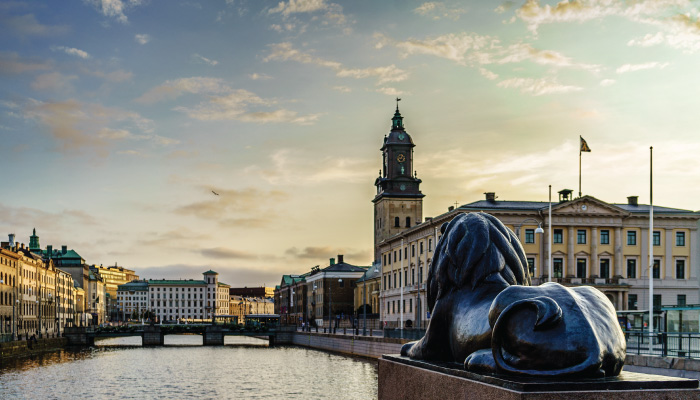 Gothenburg. The birthplace of Volvo cars.
Located on the west coast of Sweden, Gothenburg has a city pulse with nature on its doorstep. It's known for its friendly locals, and no wonder – visiting such a characterful town right by the sea would make anyone cheerful and welcoming.
Gothenburg's climate is fairly mild, and the warmth from the Gulf Stream ensures that average temperatures don't sink below –3°C in February, with July temperatures averaging +21°C. Fish and seafood lovers have plenty of quality food to choose from, but options cater to meat-eaters, vegans and everyone in between. A top choice is Fiskekrogen – a well-established fine dining restaurant known and loved for its shellfish platters. Natur is another one of Gothenburg's prime dining options. With Gothenburg as your tourist destination, you're in for a varied adventure involving characterful city life.

Reiseburo Prishtina offers direct flights from Gothenburg to Prishtina.
For tickets from Goteborg to Prishtina you have the opportunity to book online flights directly on our website www.flyrbp.com.
You have the opportunity for online booking Goteborg - Prishtina / Kosovo here in our form to book your Flight. Once your Direct Goteborg - Pristina Flight Ticket is booked, you will receive a confirmation email.
For any info and Offers with cheap prices for direct online flights to Kosovo you can contact our Call Center at the phone numbers on the contact page.
.
| | |
| --- | --- |
| Departure | Gothenburg Airport |
| Telefoni: | +46 (0) 10 10 93 100 |
| E-mail: | nfo@landvetterairport.se |
| Adresa: | 438 80 Landvetter, Sweden |