MEMMINGEN-FMM > PRISTINA-PRN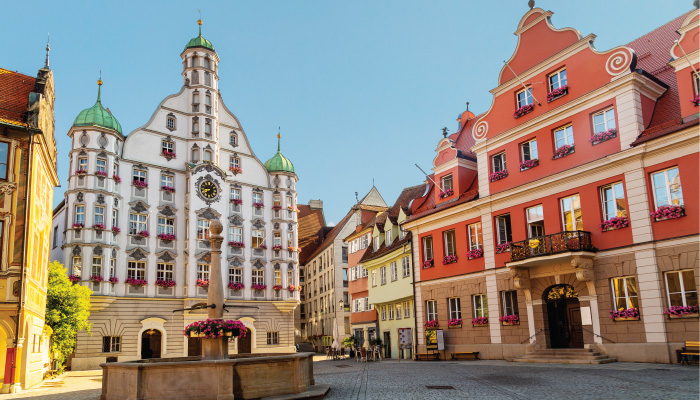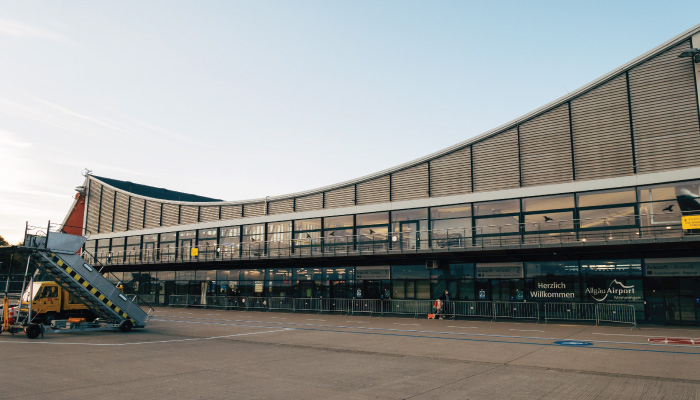 Memmingen. The city that survived WWII.
A haven of peace, adventure playground and historical setting. Memmingen has considerable tourist interest, mainly because large areas of the medieval old town survived World War II.
Experience trends and tradition, people, the "Memminger Mau" (moon) and other stories. This is where nature, culture, enjoyment, and history converge into one.
The old town, with its many courtyards, castles and patricians' houses, palaces and fortifications is one of the best preserved in southern Germany. Around the old town walls where the moats used to be in the Middle Ages public park areas have been created. The moats have been filled up with exception of the "hohe Wacht" in the south of the old town and a part of the "Königsgraben" south of the "Westertorplatz". If you choose to discover the countryside around Memmingen, visit the small villages in the Allgäu region or take the touristic route "Oberschwäbische Barockstraße".
Reiseburo Prishtina offers direct flights from Memmingen to Prishtina.
For tickets from Memmingen to Prishtina you have the opportunity to book online flights directly on our website www.flyrbp.com.
You have the opportunity for online booking Memmingen - Prishtina / Kosovo here in our form to book your Flight. Once your Direct Memmingen - Pristina Flight Ticket is booked, you will receive a confirmation email.
For any info and Offers with cheap prices for direct online flights to Kosovo you can contact our Call Center at the phone numbers on the contact page
.
Nisja:
Memmingen FMM Aeroport
Telefoni:

+49 8331 97250

E-mail:
customerservice@fmm.com

Adresa:

Am Flughafen 42, 87766
Memmingerberg, Deutschland